From the Sound Minds at OAP Audio.
You'll Hear the Difference, Because We Listen
We maintain a close relationship with our customers and listen to what they are looking for. Many customers have been doing business with us since we started in 1974. This allows us to continue to deliver on our original business philosophy everyday:
Connect directly with our customers on an on-going basis and design products to solve our customer's real-world problems, creatively, reliably and affordably.
Provide exceptional customer service to distinguish OAP from all other competitors. Satisfaction comes from our detailed attention to your needs and satisfaction will be delivered in every box.
Word of Mouth
For our customers, it means faithful sound reproduction and articulated clarity to every seat in the house. It means Professional Loudspeaker Systems that are built like a tank for long-term reliability and will pack a punch to assure your words will always be conveyed clearly and accurately. It means your experience with OAP will be effortless from start to finish. Our most successful advertising is through word of mouth from our customers. Accordingly, our goal is to provide you with such outstanding products and service, that you will come back time and time again. We look forward to providing you with the best Professional Loudspeaker System for your specific application and hearing about your experience with OAP.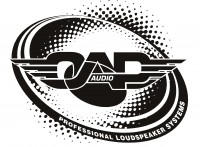 OAP Audio Products
1000 Peachtree Industrial Blvd., Suite 6-132
Suwanee, GA 30024
P: (770) 945-1033
F: (678) 765-7198
We have dealers around the world. To locate a dealer in your area click the button below to see our dealer directory. If you need assistance please contact us using the information above. We are happy to assist you.